Your Certificate and Badge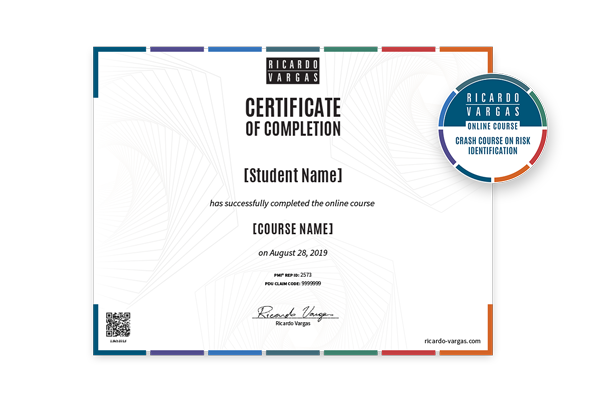 After completing the course, you will receive your credential from Accredible ([email protected]). Please make sure you check your spam filter to make sure that the email [email protected] is on your clean list.
YOU MUST MAKE SURE THAT ALL LECTURES ARE 100% COMPLETED.
BE MINDFUL THAT IF YOU SKIP ONE LESSON (EVEN IF IT IS OPTIONAL), THE CERTIFICATE WILL NOT BE AUTOMATICALLY ISSUED.
The certificate/badge does not expire, and you can check it by scanning the QR Code or by introducing the certificate number at https://verify.accredible.com/input?type=id.
You can leverage your credential in more than 100 social networks, including LinkedIn, Facebook and Twitter.
Your credential uses Blockchain technology to reduce fraud and increase third-party confidence. Your recorded credential is sealed in a digital ledger to prove its authenticity.
If you have any issues with your certificate, please contact [email protected].
Complete and Continue