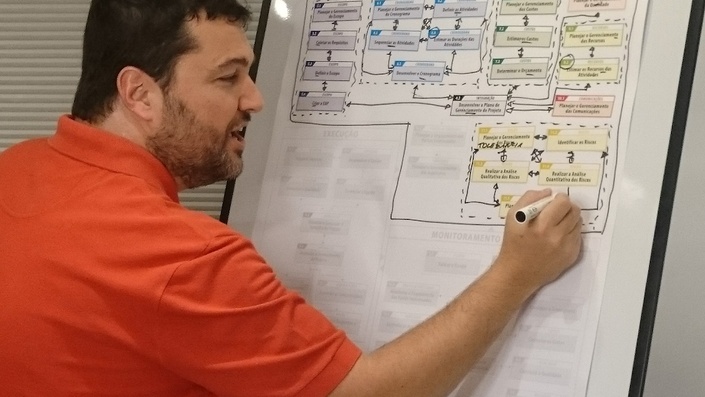 Unleashing the Power of the PMBOK® Guide 6 Edition
Understand one of the most powerful standards for project management globally, the PMBOK® Guide 6th Edition, published by PMI!
Watch Promo
Enroll in Course
In this self-paced course, you will learn all the 49 processes including every single Input, Tools and Techniques and Outputs (ITTOs).

However, you will not learn this like reading the guide!
Ricardo will teach you how to read it in a process-based approach, where you start from the process related to the start of a project until the closing processes. The video prepared by Ricardo on youtube on the subject is one of the most viewed in the world on the subject, with almost 500,000 views.
The course was recorded in English with subtitles in English, Brazilian Portuguese (Português do Brasil), Spanish (Español), Arabic (عربى) and Simplified Chinese (中文).
This course is part of a bundle
Prepare yourself to understand the full spectrum of the PMBOK® Guide by purchasing the PMBOK® Guide 6th and 7th Editions Online courses.
Learn the main components of the 49 processes approach of the 6th Edition and, at the same time, the umbrella concept, the 12 principles, and the 8 performance domains in more than 8 hours of learning about the PMBOK® Guide 7th Edition.
What is covered?
The full course has 53 detailed lessons, supporting materials, assessments and several supporting materials to support your learning experience.
At the end of the course you will be able to:
Understand the best way to ready the PMBOK® Guide
Position the 49 processes in a logical flow of development
Get to know the differences between the PMBOK® Guide and other standards
Build your canvas to study
Establish the similarities between different processes
Understand the aim of each Input, Tools and Techniques and Outputs in a practical and straightforward way
Use flashcards to test your knowledge
Understand the differences between the knowledge areas and the process flow (ANSI Standard)
Connect the 24 planning process in a logical and streamline way
Test your understanding with assessments at the end of each session
Every lesson is as short as possible, so you will learn everything you need to know in just the right amount of time at just the right pace.
This course does not aim to be a preparation for the PMP® or CAPM® certifications of PMI. However, the content will help you to become more comfortable with the PMBOK® Guide without the need to memorize every single item for the exam.

The key is to understand the logic of how the process works.
The sequence of the lessons allows you to quickly go back to the exact session you are looking to learn more and use in your project.
What people have to say about the course

"This course is worth more than gold! This is the best online course in Project Management that I have attended. Very structured, well planned, with full of wisdom shared. Thank you for creating an excellent course. May God bless you with abundance and great life."
Akbar Ali Abdul Razak
–
Linkedin

"I liked how each process was broken down into chapters, then further into bite-sized topics that you could stop & review and re-watch. There are no hand-outs, so you do have to take notes. The assessment quizzes are relevant and challenging - and can be taken as many times as you want, just in case you didn't score the percentage that you wanted. This was a great review for me for writing my upcoming PMP exam in a few weeks. Thanks"
Brenda Irwin
–
Linkedin

"I really enjoyed the class and felt the challenge. It built confidence. I look forward to taking another class in the future. Thanks for this wonderful online opportunity."
Vishnu Chaitanya
–
Linkedin
Your Instructor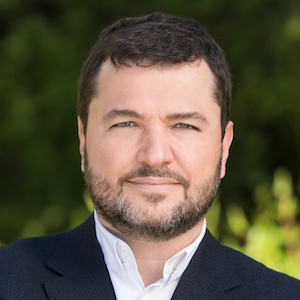 Passionate about transforming ideas into action, Ricardo Vargas is a chief advocate in the project economy. Specializing in implementing innovative global initiatives, capital projects and product development, Ricardo has directed dozens of projects across industries and continents, managing more than $20 billion in global initiatives over the past 25 years.
Ricardo shares his expertise with millions of professionals around the globe through his "5 Minutes Podcast," which he's hosted since 2007. He has written 16 books on project management, risk and crisis management, and transformation, which have been translated into six languages and sold more than half a million copies. His influence on the sector was affirmed when he became the first Latin American to be elected Chairman of the Project Management Institute.
More than two decades ago, he founded Macrosolutions, a global consulting firm with international operations in energy, infrastructure, IT, oil and finance.
His work as a venture capitalist and entrepreneur in artificial intelligence, blockchain, big data, chatbots and machine learning resulted in tools and products that have revolutionized how users bring agility and agile management into project management software.
Between 2016 and 2020, Ricardo directed the Brightline Initiative, a Project Management Institute think tank bringing together leading organizations into a coalition dedicated to helping executives bridge the expensive, unproductive gap between strategic design and delivery.
Prior to his work with Brightline, Ricardo was director of the United Nations Office for Project Services (UNOPS) Infrastructure and Project Management Group, leading more than 1,000 projects and $1.2 billion in humanitarian and development projects.
Ricardo holds a Ph.D. in Civil Engineering from Federal Fluminense University in Brazil and an undergraduate degree in Chemical Engineering, a master's degree in Industrial Engineering from the Federal University of Minas Gerais in Brazil.
You can check his full bio here.
Frequently Asked Questions
What if I am unhappy with the course?
If you are unhappy with your purchase in the first 30 days (including the day of the purchase) and did not complete more than 50% of the video lessons, you can apply for a refund. Contact us at
[email protected]
and we will provide you with a full refund.
Will I get a certificate?
Yes. If you watch all the lessons and do all the assessments (regardless of your score), you will get a certificate of completion. The certificate/badge does not expire and you can leverage your credential in more than 100 social networks, including, LinkedIn, Facebook and Twitter. Your credential uses Blockchain technology to reduce fraud and increase third-party confidence. Your recorded credential is sealed in a digital ledger to prove its authenticity.
Do you provide Scholarship and Financial Aid?
Yes. All online courses available at the school offer Scholarship and Financial Aid support for eligible candidates. Learn more about the program and how to apply and support at https://rvarg.as/scholarship.